ITB-BTHF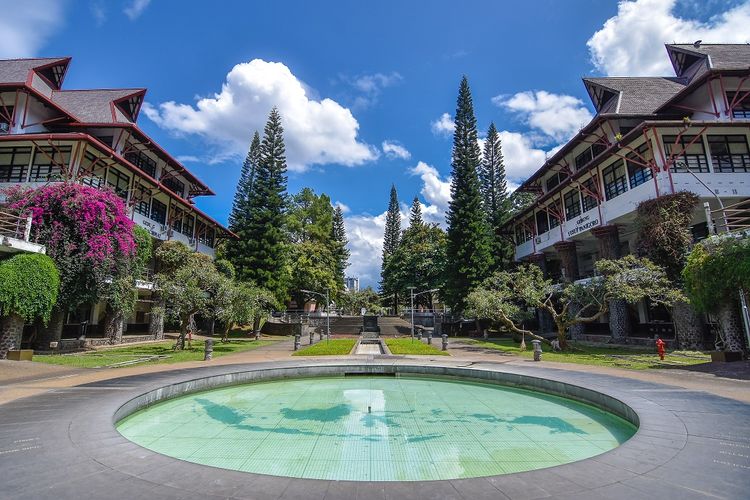 BTHF is a foundation that aims to improve education and research at ITB. In doing so, BTHF stimulates Dutch institutes and companies active in Indonesia to support the above objective and thus to improve the relation and scientific cooperation between Indonesia and the Netherlands.
Ibu Kota Negara (The Nation's Capital)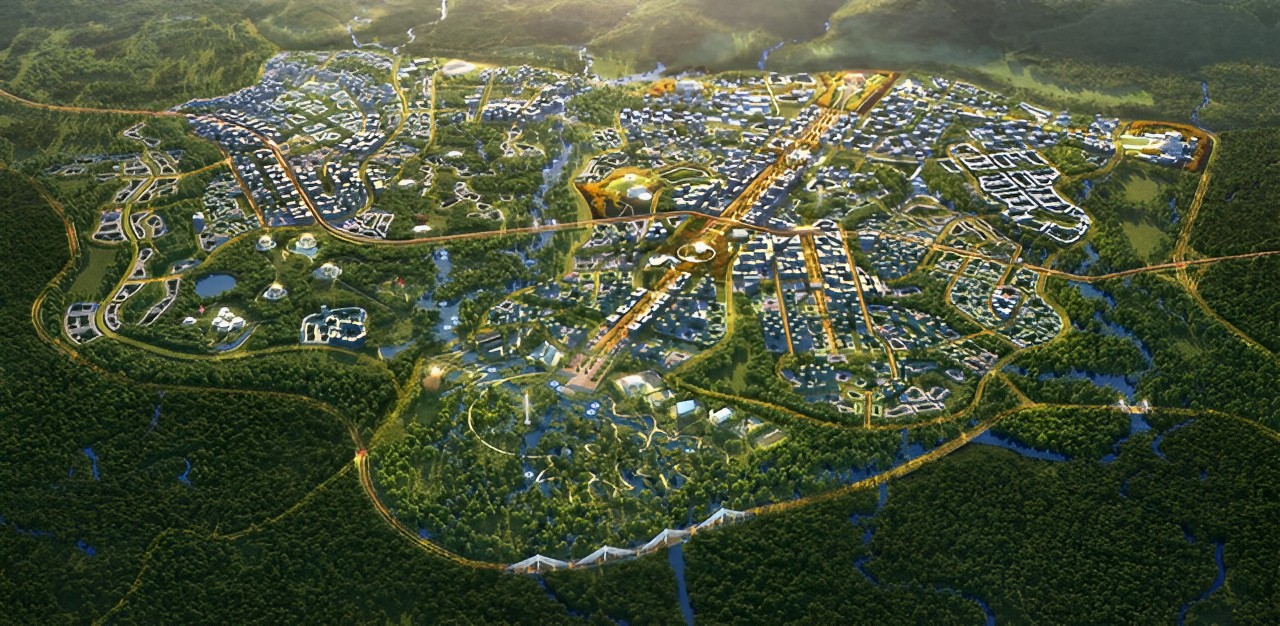 The President of Indonesia formally announced his intention to move the central administrative functions to a new location in August 2019. The Special Capital Region of Nusantara (henceforth Ibu Kota Negara or IKN) will be the name of the new capital, as per the National Capital Law passed by Parliament on January 18, 2022. IKN's water supply is a critical aspect of its sustainable development. Unlike Java, where groundwater has traditionally been a reliable source, the soil composition in IKN primarily consists of peat, which poses challenges for groundwater extraction. The risk of drought and flooding presents a dual challenge for the new capital. Evaluating potential water sources, such as rivers, reservoirs, and water treatment technologies, and developing comprehensive strategies to mitigate the risks is crucial for ensuring a sustainable, resilient, and sufficient water supply for IKN's future growth.
NEXUS: Water-Food-Energy for a Sustainable Nusantara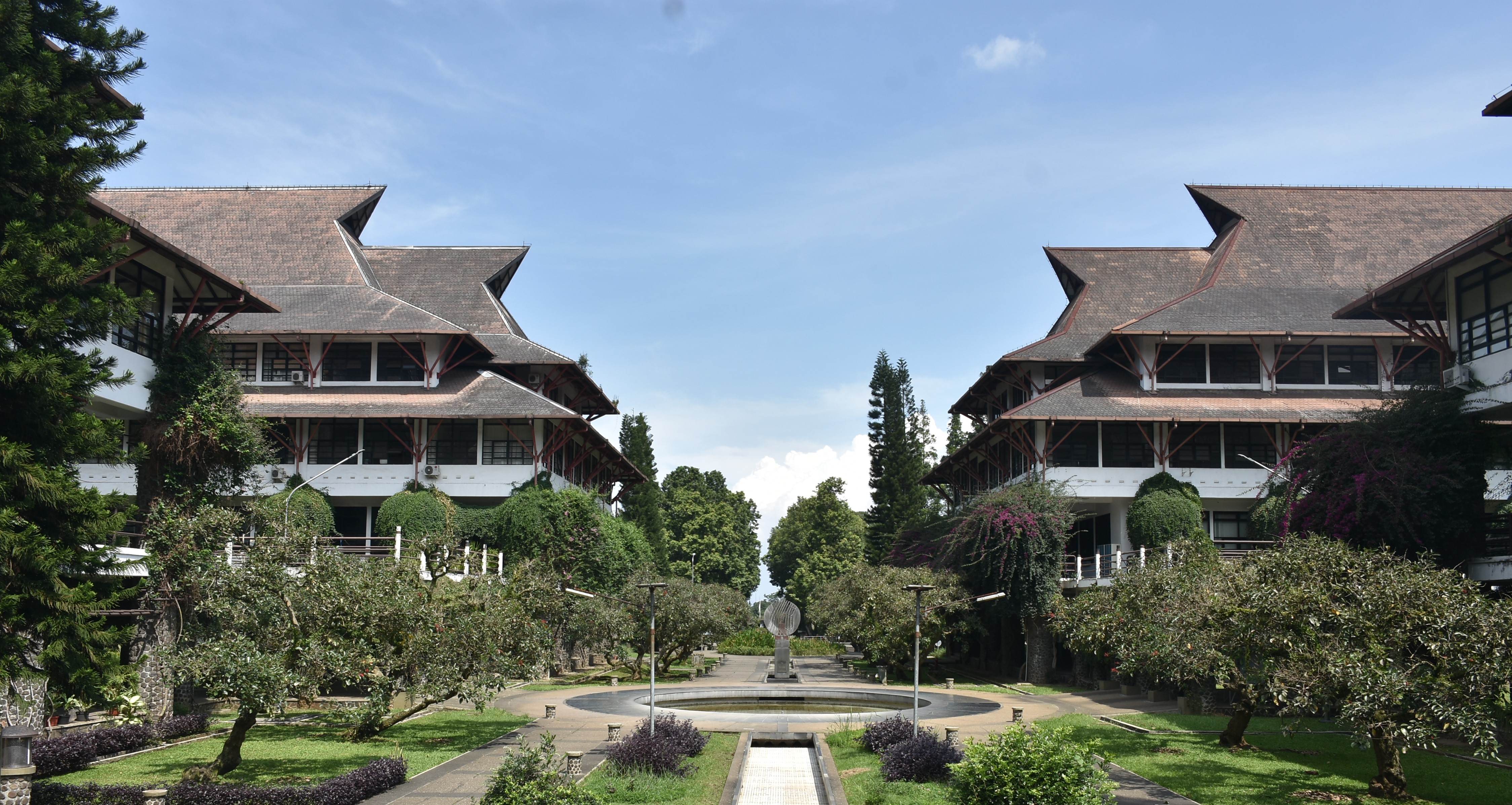 Designing effective strategies for ensuring a sustainable, resilient, and sufficient water supply for IKN's future growth
The hackathon aims to explore innovative solutions using the water-food-energy nexus approach in alignment with the United Nations Sustainable Development Goals (SDGs) for IKN water supply
The hackaton competition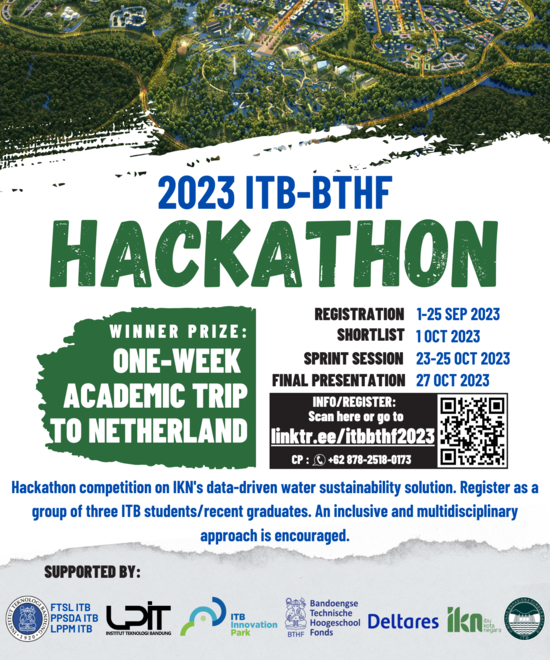 Participating teams are tasked with developing comprehensive solutions that address the water supply and management issues in IKN and demonstrate how these solutions can contribute to policy goals as measured by relevant indicators.

Teams are encouraged to present a tangible business case highlighting the economic viability of their proposed solutions.

The hackathon promotes the utilization of innovative techniques such as data science, earth observation, and cloud computing to foster creative and novel approaches to tackle the water challenges in IKN.

Students will co-create with leading international initiatives and institutes such as EU Copernicus and Deltares and, more importantly, the main stakeholder, Otorita IKN, to achieve solutions tailored to end-user needs.
The ultimate prize is a one-week academic trip to the Netherlands.
Steering Team
Steering Team

Role
BTHF Coordinator, Water Resources Management Expert

Role
Flood Risk Management Expert

Role
Data Science and Water Quality Expert

Role
Water Resources Research Group

Role
ITB Institute for Research and Community Services

Role
Water Resources Research Group

Role
ITB Institute for Research and Community Services

Role
Water Resources Research Group
Schedule
All times are in UTC +07
Mon, October 23
Description

10 shortlisted teams

Speakers
Thu, October 26
Description

From 10 groups, the assessment team will select 3 groups

Speakers
Fri, October 27
Description

Final presentation and closing

Speakers
All times are in UTC +07
Description

10 shortlisted teams

Speakers
Description

From 10 groups, the assessment team will select 3 groups

Speakers
Description

Final presentation and closing

Speakers
Contact us
Liaison with ITB
Prof. Ir. Taufan Marhaendrajana, LPIT ITB Dr. Yuli Setyo Indartono, LPPM ITB Dr. Eng. Arno Adi Kuntoro, PPSDA ITB
BTHF Management Board
Chairman : Prof. E. van Beek, Deltares
e-mail : bthf.hackathon@gmail.com