Welcome to the Dutch contribution to the SZDW
See the public program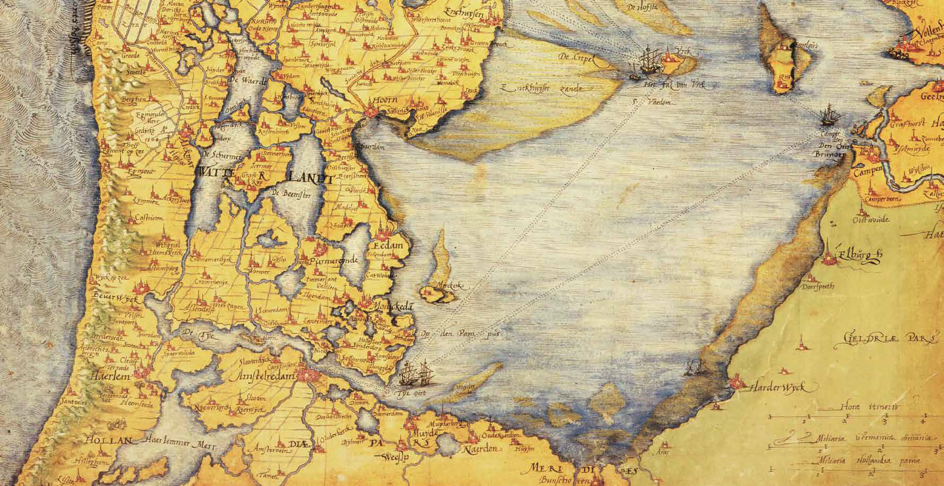 More and more people are living in cities, which are often located along rivers or on the coast. These urban places are increasingly experiencing longer periods of drought, massive land subsidence due to groundwater extraction and heavy rains. Low-lying geographies and mounting risks from sea level rise make these coastal cities especially vulnerable to the impacts of climate change. Today, 90% of all natural disasters are water related, and water-related problems affect billions of people and cause trillions of dollars of damage. But we can change course, and we must!
The Netherlands presents: "Water as Leverage for Sustainable Development: A Call to Action by Design." Here we showcase the compelling water approach of the Netherlands as an act of ingenuity, collaboration and design. The water expertise of the Dutch has been famous for centuries, and remains both timely and topical by engaging in international partnerships and innovative projects across the globe, in Asia in particular. The international practice of designing by and with water is embodied in the official launch of the second edition of the World Water Atlas, an in-depth knowledge bank and platform on water design intelligence. Against this backdrop, a special event page featuring Dutch water design expertise in China – most notably in the Pearl River Delta region – is launched at the occasion of the Shenzhen Design Week 2020.
Why the Dutch are invited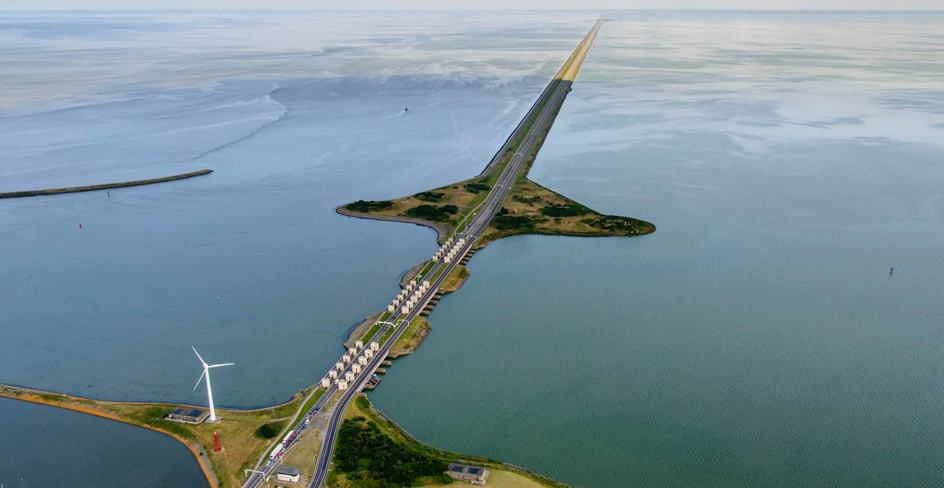 The Netherlands is a leading nation in water management, and enjoys global recognition for its resolve to address multiple problems with the unifying power of design. In recent years, water is increasingly recognized as an important indicator of climate urgency and enabler for sustainable development. From this recognition, the concept of "water as leverage" has emerged, by which water is used strategically to foster global climate resilience initiatives and accelerate innovative climate action. The Netherlands and China are both partners in the Global Commission on Adaptation and host the Global Center on Adaptation (GCA) in Rotterdam (HQ), Groningen and Beijing. At the SZDW, special attention will be given to the historical legacy of Dutch water traditions, and to the specific context of Guangdong. Events will include a webinar series designed to strengthen the Netherlands-Shenzhen partnership and to enable participants to gain an in-depth understanding of water challenges in the Pearl River Delta challenges. Speakers from both countries will highlight opportunities for the future and engage in an in-depth dialogue with professionals working across the water and creative sectors of Shenzhen.
Shenzhen is an ideal platform for this process of partnering and sharing knowledge on water management. The city has earned a global reputation as a powerhouse of innovation, but also faces resilience numerous challenges as a marine and delta city that most likely will be hugely affected by climate change. It also has been assigned as the location of a new pilot demonstration zone with the objective to "take the lead in creating a beautiful Chinese model of harmonious co-existence of man and nature". The Dutch guest country contribution supports and enhances this agenda, preparing the city for a more climate resilient future of urban development.
Dutch water legacy
The Dutch have built up a formidable legacy throughout centuries of living with water – water has determined the life of the Dutch people. The Netherlands is a coastal country in the North-West European Rhine-Meuse river delta with a temperate maritime climate and frequent rainfall. Over time, the people here have learned to deal with and benefit from these wet conditions, which every Dutch citizen realizes as a child when they are told to learn how to swim quickly to prepare for the ever-present risk of inundation. Alongside this discourse of "risk", there is another equally important discourse of "opportunity" associated with being surrounded by water. These opportunities arise from shipping trade, of course, but also from engineering ingenious defense structures and enhancing quality of life by innovating new strategies for comprehensive landscaping. The nationwide recognition of these risks and opportunities to respond to them reveals a third benefit from the watery conditions: the genesis and advancement of a unique art of territorial management that relies heavily on the structuring power of water governance.
The country's greatest historians show that the Dutch relationship with water has actually been the core substance of nation building, by cementing a culture of mutual understanding, respect, and collaboration. Social psychologists have also observed that water even influenced the collective state of mind in the Netherlands, where people tend to appreciate the quality of light reflected in water, are inclined to sobriety, and share at once a sense of urgency and of beauty. It is no wonder then that water has inspired the greatest of Dutch artists, names as canonical as Van Goyen, Ruysdael, Vermeer and Mondriaan. For the Dutch, water is so much more than an object of engineering – it is a human condition; it is an inspiration. It is, ultimately, a medium for the country's unique design.
Dutch Water Design in Shenzhen and Mainland China
Today, Dutch creative professionals draw from the long Dutch history of water management, designing by, with, and in spite of water, and using water as leverage for social good. Water professionals from the Netherlands are active worldwide, engaging with pressing environmental issues that come with climate change. Working in places where there is – or will be – too much or too little water, or water that is too dirty, Dutch designers and engineers are often part of the solutions team. Wherever and whenever we can, we share our expertise and experience to support the development comprehensive plans and infrastructure to proactively address water challenges across the globe. China, and in particular Shenzhen, represents a shining example of this engagement. Several Dutch offices are working on key challenges for Shenzhen, addressing issues such as coastal protection, waterfront development, surface water pollution. The overall goal is the improvement of urban quality by embedding consideration of these and other pressing water issues within a wider urban design practice. Often, Dutch companies and working professionals are involved as part of vast collaborations with local and international partners. Here you can find 6 recent and topical examples, representing the range of expertise from Holland applied in China.
Scroll images to view more
Water as Leverage Shenzhen: a dialogue
Shenzhen faces three main challenges related to water: a shortage of local water resources, effects from frequent typhoons and heavy rains, and serious river pollution. The question is: how can design address and inspire solutions to these and other water challenges in Shenzhen?The Netherlands is a country formed by, with, and in spite of water. The nation has more than a 1000-year history of successful water governance and management practices. The Dutch guest country pavillion will assist Shenzhen in reaching its goal to create a beautiful Chinese model of harmonious co-existence of man and nature. Consultation with Dutch experts will help Shenzhen to effectively prepare a climate resilient strategy for continuing urban development.
All SZDW events will now be hosted online due to the unexpected pandemic, but opportunities for engagement and interaction between speakers and the public will remain intact. Input from Dutch and Chinese experts will be featured through interactive webinars and lectures. Attendees will have the chance to experience innovative ways in which design can be used to solve complex problems.
Speakers
Scroll to view more

Topic
Humanism in Design

Topic
Khulna 2050: roadmap towards a water inclusive city
Topic
City of 1000 Tanks, Chennai, India

Topic
Water as Leverage Chennai

Topic
The strategy of The Netherlands in International Water Affairs and the role of design.

Topic
Adaptive Urban Design For Water Resilient Cities
Topic
Resilient regional design, resilient river design and coastal design: Integrated approach as answer for resilient urban planning and design of Shenzhen

Topic
No drop of water gets lost - comprehensive water masterplanning

Topic
Lightly Use, Strongly protect- Wakening the sea in Xiaomeisha coast

Topic
ONE's work in the North America and Asia; Adapting Dutch approaches to international projects

Topic
Dutch water design in China, welcome speech

Topic
The Netherlands as guest country

Topic
Urban Water Resilience; considerations for a practice in Shenzhen

Topic
Water as New Urbanism

Topic
Flood Control Method, Practice and Expectation Of Shenzhen
Schedule
All times are UTC +08
Mon, August 24
Description

The Netherlands is globally known for its Dutch Design. It is also known as the nation that has created itself by overcoming floods and storms. The resulting landscape and its maintenance can be considered as design on the biggest scale of interventions in nature. From territorial strategy, to landscape architecture, to mechanisms of maintenance and innovation. An introduction.

Speakers

Hans Gehrels
Henk Ovink
Ole Bouman
Michiel Bierkens
Han Wangxi
Tue, August 25
Description

Dutch designers, with the Dutch water legacy in their DNA, are very active in addressing the water challenges of the Pearl River Delta region. Through their comprehensive designs, they help to map and analyse the regional water system, with comprehensive attention to social, economical, urban ecological dimensions, and indications of future opportunities.

Speakers

Martin Knuijt
Marja Nevalainen
Kexin Huang
Ruurd Gietema
Sun Xiang
Wed, August 26
Description

In recent years, the Dutch government has developed a variety of engagements with the international debate and concrete practice of tackling increasingly urgent water challenges as a consequence of climate change. What are the lessons to learn from those engagements?

Speakers

Anne Loes Nillesen
Eva Pfannes
Henk Ovink
Markus Appenzeller
Thu, August 27
Description

Having explored the historical water legacy of The Netherlands, its contemporary international engagement, and recent experiences in the Shenzhen design sector, the conclusive question for this webinar is how this knowledge to be positioned within the Shenzhen context.

Speakers

Ole Bouman
Henk Ovink
Matthijs Bouw
Rogier van den Berg
All times are UTC +08
Description

The Netherlands is globally known for its Dutch Design. It is also known as the nation that has created itself by overcoming floods and storms. The resulting landscape and its maintenance can be considered as design on the biggest scale of interventions in nature. From territorial strategy, to landscape architecture, to mechanisms of maintenance and innovation. An introduction.

Speakers

Hans Gehrels
Henk Ovink
Ole Bouman
Michiel Bierkens
Han Wangxi
Description

Dutch designers, with the Dutch water legacy in their DNA, are very active in addressing the water challenges of the Pearl River Delta region. Through their comprehensive designs, they help to map and analyse the regional water system, with comprehensive attention to social, economical, urban ecological dimensions, and indications of future opportunities.

Speakers

Martin Knuijt
Marja Nevalainen
Kexin Huang
Ruurd Gietema
Sun Xiang
Description

In recent years, the Dutch government has developed a variety of engagements with the international debate and concrete practice of tackling increasingly urgent water challenges as a consequence of climate change. What are the lessons to learn from those engagements?

Speakers

Anne Loes Nillesen
Eva Pfannes
Henk Ovink
Markus Appenzeller
Description

Having explored the historical water legacy of The Netherlands, its contemporary international engagement, and recent experiences in the Shenzhen design sector, the conclusive question for this webinar is how this knowledge to be positioned within the Shenzhen context.

Speakers

Ole Bouman
Henk Ovink
Matthijs Bouw
Rogier van den Berg
Colophon
Water as Leverage for Sustainable Development: A Call to Action by Design
Guest Country Pavilion The Netherlands Shenzhen Design Week 2020
Hosted by: Shenzhen Design Week & Global Design Award Organizing Committee
Offered by: Kingdom of The Netherlands
Curated by: Henk Ovink, Special Envoy International Water Affairs, Kingdom of the Netherlands Ole Bouman, Founding Director of Design Society, Shenzhen
Organized by: China Merchants Shekou Holdings | Sea World Culture & Arts Center
Presented by: Design Society
Guided by: Shenzhen International Culture Exchange Association, Shenzhen Innovation & Creative Design Development Office
Supported by: Bureau of Water Resources of Shenzhen Municipality
Planned by: Publicity Department of Shenzhen Municipal Committee of the CPC Han Wangxi, Director of Shenzhen innovation & Creative Design Development Office
Bureau of Water Resources of Shenzhen Municipality Zhang Liwei, Director of Bureau of Water Resources of Shenzhen Municipality
Consul General Kingdom of the Netherlands in Guangzhou Michiel Bierkens
Organizational team of Design Society: Sun Qijie, General Manager Zhao Rong, Deputy Director of Design Society Sherryl Pan, Exhibition Manager Zhou Chenchen, Exhibition Manager Amber Zhang, Head of Development and Public Relations Liang Jing, Development and Public Relations Officer Gu Ling, Head of Communication Dong Qingyuan, Curitorial Assistant Chen Junwei, Exhibition Assistant Guo Xiaojing, Exhibition Assistant
Database WWA backend: Deltares Database WWA front end: Voorhoede
Content partners: Daan Stoop, project manager Water as Leverage Asia, Rijksdienst voor Ondernemers (RVO)
Marinke Steenhuis/Paul Meurs
Bureau of Water Resources of Shenzhen Municipality
Deltares Felixx KCAP MLA+ NL Urban Solutions OKRA OMA West8